(scroll down for transport)
Location
Nadarzyn is a peaceful borough located on the southern border of Warsaw, with all necessary amenities, such as shops (nearby LIDL), a garden center, a bank, a municipal stadium. It even has a local arts center offering a wide variety of entertainment, such as libraryaccess, various classes in arts and crafts, languages, theatre, choir and band practices.
Nadarzyn has a general practitionerhealth care center, right next to a private clinic with specialist doctors and also has three pharmacies. The nearest hospital and ER are in Pruszkow, a town located 10 kilometers away.
Education here is at a very high level. The town has two state-owned and several private kindergartens, two grammar schools and three gymnasiums, one of which is a private catholic institution.
The old town marketplace offers great shopping experiences and is a nice place to relax with a good coffee. More substantial weekly shopping can be done at the largest shopping center south of Warsaw- JANKI, which is only 4 kilometers from Nadarzyn..
(CLICK ON THE IMAGE TO ENLARGE)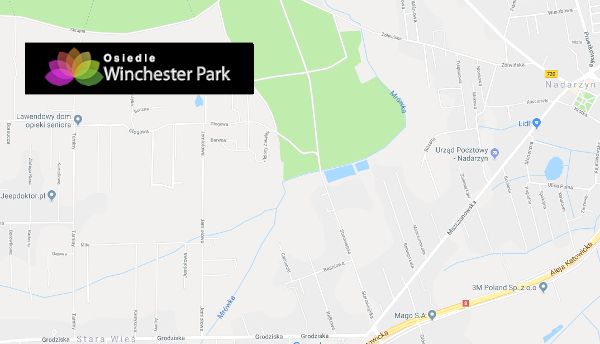 The forests around Nadarzyn are known to nature lovers fortheir numerous hiking, biking and horse-riding routes, with 4 nearby stables. In the winter these trails attract cross-country skiing lovers, because there is no better air qualityanywhere near Warsaw.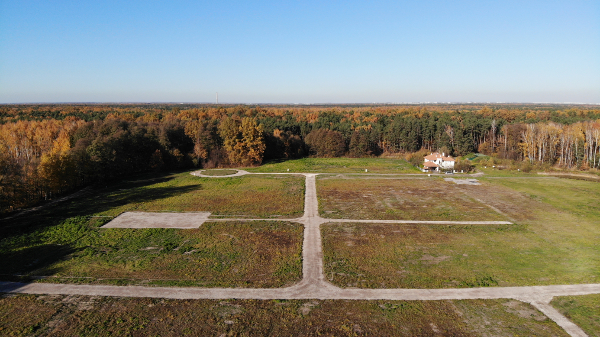 Transport
By car – the shortest route to Warsaw is via the S8 motorway to the southern Warsaw bypass (15min) or further to the Western railway station
By bus –three lines: 703, 711 and 733 take 35 minutes to get to the Warsaw Airport transportation hub
By train – from Otrebusy train station (4km) direct train to Warsaw's Central Station takes 38 minutes; from Pruszkow train station (12km) only 20 minutes.